On December 18, nine members of NTT Com DD's "Team Fun Run" participated in the FIT for Charity Run held at the National Stadium. This charity marathon was established in 2005 by volunteers working for financial institutions to demonstrate the financial industry's united efforts to contribute to society through running, and this year's event was the 18th time. Today, the number of participating companies has increased, and many runners from not only financial institutions but also other companies that support the purpose of FIT look forward to this event every year.
I have participated in this marathon almost every year since 2008, but this year was the first time in two years that the actual event was held, and I could feel the participants' passion for charity and the strong bond among the participating teams again. Our participating team members this time included those who have completed full marathons in sub-4 (within 4 hours), those who have competed in an Ironman races, those who have recently started running, and those who are trying to lose weight or become fit. Each of them trained hard in preparation for this event.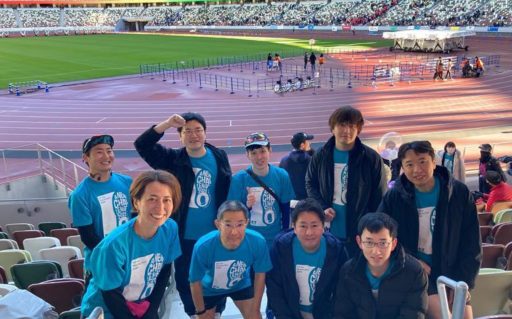 The course consisted of four laps around the National Stadium, and we were able to complete the course in the time we wanted, encouraged by the cheering from the audience, families, and volunteers along the route.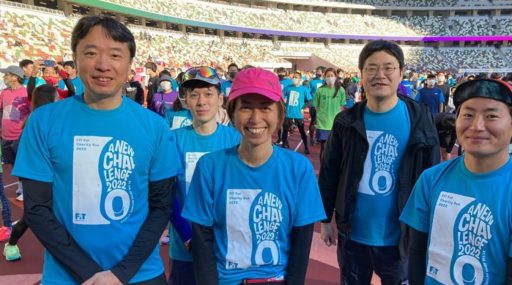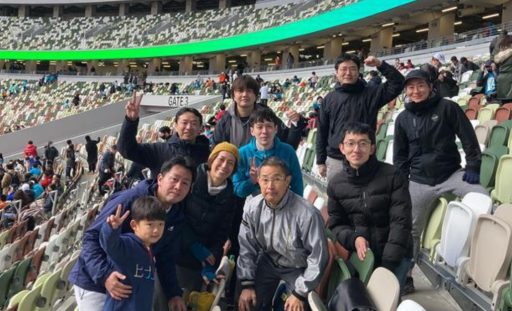 I usually run at the gym, but after two years of participating in a marathon, I felt that running is fun! I really felt that from the bottom of my heart. I heard that running outdoors has a positive effect on mental health. Why don't we all incorporate jogging into our daily lives to give a boost to our sedentary selves as we continue to work remotely?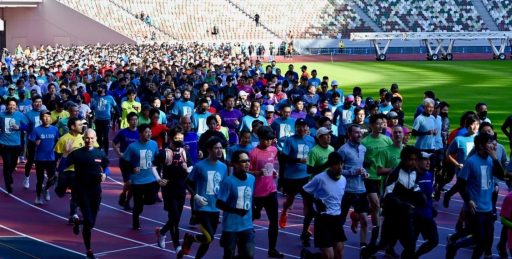 Finally
At NTT Com DD, we consider the members we work with as our buddies, and we work daily to create a comfortable work environment by respecting each other. In running a marathon , daily practice is important, but even the hardest practice can be overcome if you have friends.
We are always looking for new employees to join our team, so please take a look at our recruitment page (Japanese page at this moment).
Click the blue button below to contact us!