I am Inaba from NTT Com DD Service Division.
I attended the "Cisco Live! 2022 Melbourne" held in Melbourne, Australia, for four days from December 6 to 9, 2022, and would like to report to you on the atmosphere at the venue, the people who attended, and the industry trends from my personal perspective!
The event was held at the Melbourne Convention and Exhibition Centre, located in the center of Melbourne City. December in the southern hemisphere is supposed to be the height of summer, but during the period I was there, the temperature was about 10°C in the morning and did not rise to 20°C even during the day. Since we were further south in the southern hemisphere, the days were chilly with strong wind.
The weather was changeable even within a single day; there were days when a heavy rain warning was followed by clear skies. That being said, one of the best things about Melbourne is that when the sky is clear, it is refreshing and you can really appreciate the sun.
During the four days, the sessions I attended were all security related, including XDR and SASE. Sessions were from 8:30 to 9:00 in the morning. The venue provided plenty of breakfast, coffee, and fruit juices, and I would arrive at the venue after having had a hearty buffet breakfast at the hotel, and then blissfully enjoy little more treats before the session.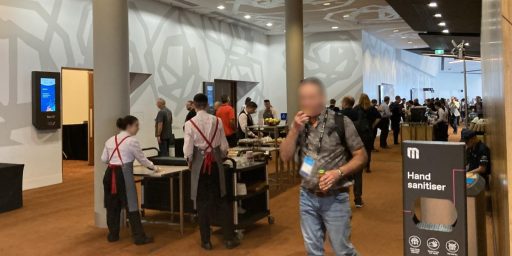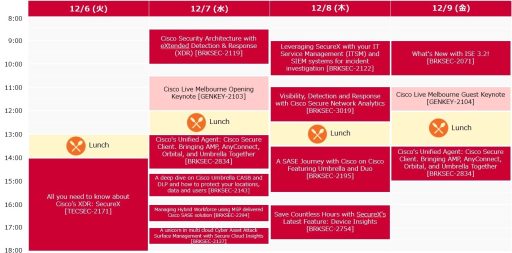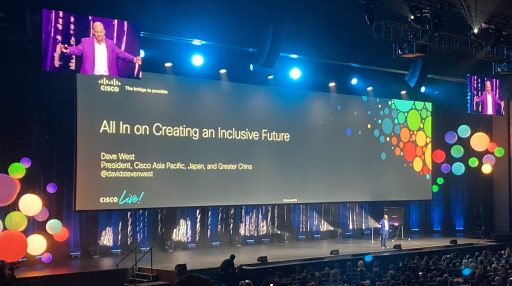 In your free time, you could stroll through our partners' exhibits and the Lab area or participate in a live broadcast center like a TV station, all of which are exciting! I had 15 minutes of free time and went to the exhibition hall a little further away and quietly wandered around the booths that caught my eye. If I saw a crowd in front of the Hands-On Lab room, I listened out of curiosity!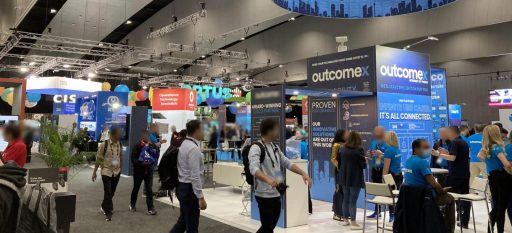 There were 627 sessions, both large and small, held during the event, and I categorized the total duration of each of these sessions by technology area. The table below lists the top 20 technologies out of a total of 40 or so (excluding those that were always held, such as the Walk-In Lab).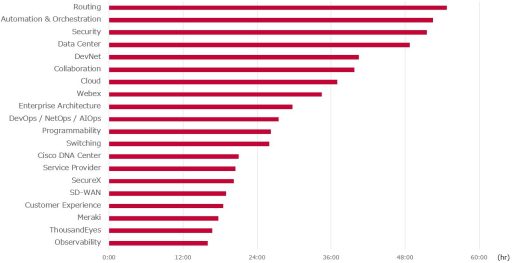 Cisco is now one of the world's largest software companies, and this table shows that they will continue to focus on software and services: DevNet, Cloud, xxOps, Programmability are just a few examples. In addition, "Automation & Orchestration" is a powerful keyword that is being used in various areas. It was a word that came up frequently in the sessions I attended. Automation and orchestration have become very common in our daily work, and it is also used more and more for integration with other companies' services.
These are the trends that I feel Cisco is promoting strongly.
  Automation Solutions (Automation & Orchestration)
  Development, Operations (DevNet, DevOps/NetOps/AIOps, SecOps, Programmability)
  Management, Visualization (DNA Center, ThousandEyes, Observability)
  Security areas (Security, SASE, SecureX)
  Voice systems: Webex (Webex Calling, Collaboration, Unified Communication)
Not only Cisco, but the information and communications industry is undergoing a major shift from a business of selling out to a recurring business.
One example is the shift in licensing from Perpetual to Subscription. As a member of a department involved in "service," which is a key element of the recurring business, the opportunity to be exposed to new technologies and engineers from different countries has been very effective in re-enforcing my motivation.
I am fully motivated now! The sight of people in T-shirts and winter down coats mixed together in the same hall was like the symbol of free thinking. As I returned to my daily life, there was a sense of nostalgia from when I was living abroad. And I feel that this week was a week that will surely be useful for my future growth.
Please contact us from a blue button below for any inquiries.